[ History ] [ Locomotive Roster ] [ Timetable ] [ System Map ] [ Bibliography ] [ Scale Modeling ]
Kankakee, Beaverville & Southern Unofficial Web Page
The Kankakee, Beaverville & Southern operates freight service on 155 miles of trackage between Kankakee and Danville, IL; between Iroquois Jct., IL, and Lafayette, IN; and between Cheneyville, IL, and Templeton, IN. Two branchlines extend from Sheff to Free, IN and Handy to Stewart, IN. The railroad interchanges with the Canadian National, CSX, Norfolk Southern, TP&W and Union Pacific. Traffic is mostly agricultural products and amounts to over 6000 carloads a year.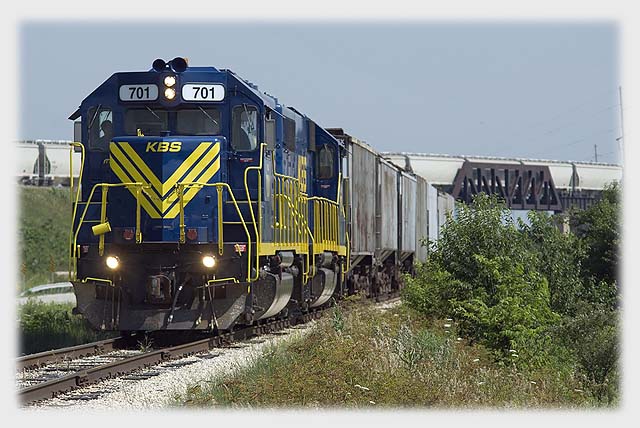 This page is not affiliated nor sponsored by Kankakee, Beaverville & Southern
Copyright Notice: No information or images contained on this site may be reproduced in print or digital form without prior consent
from the owner of this site or owner of images posted on this site. Cover photo by Ian Contreras.
---
Updated February 10, 2009
Copyright 2009 IlliniRail.com
illinirail_at_foxvalley.net